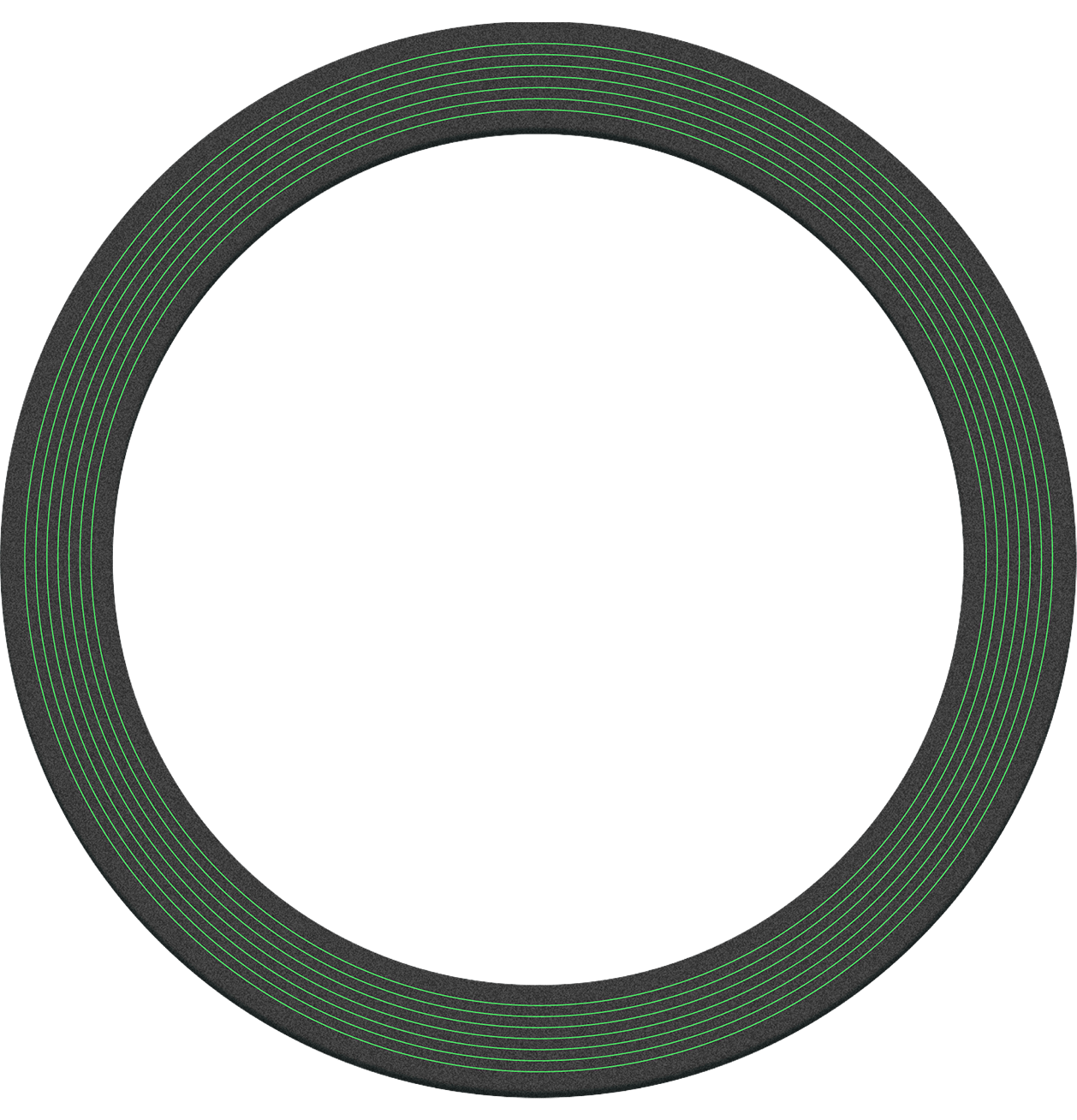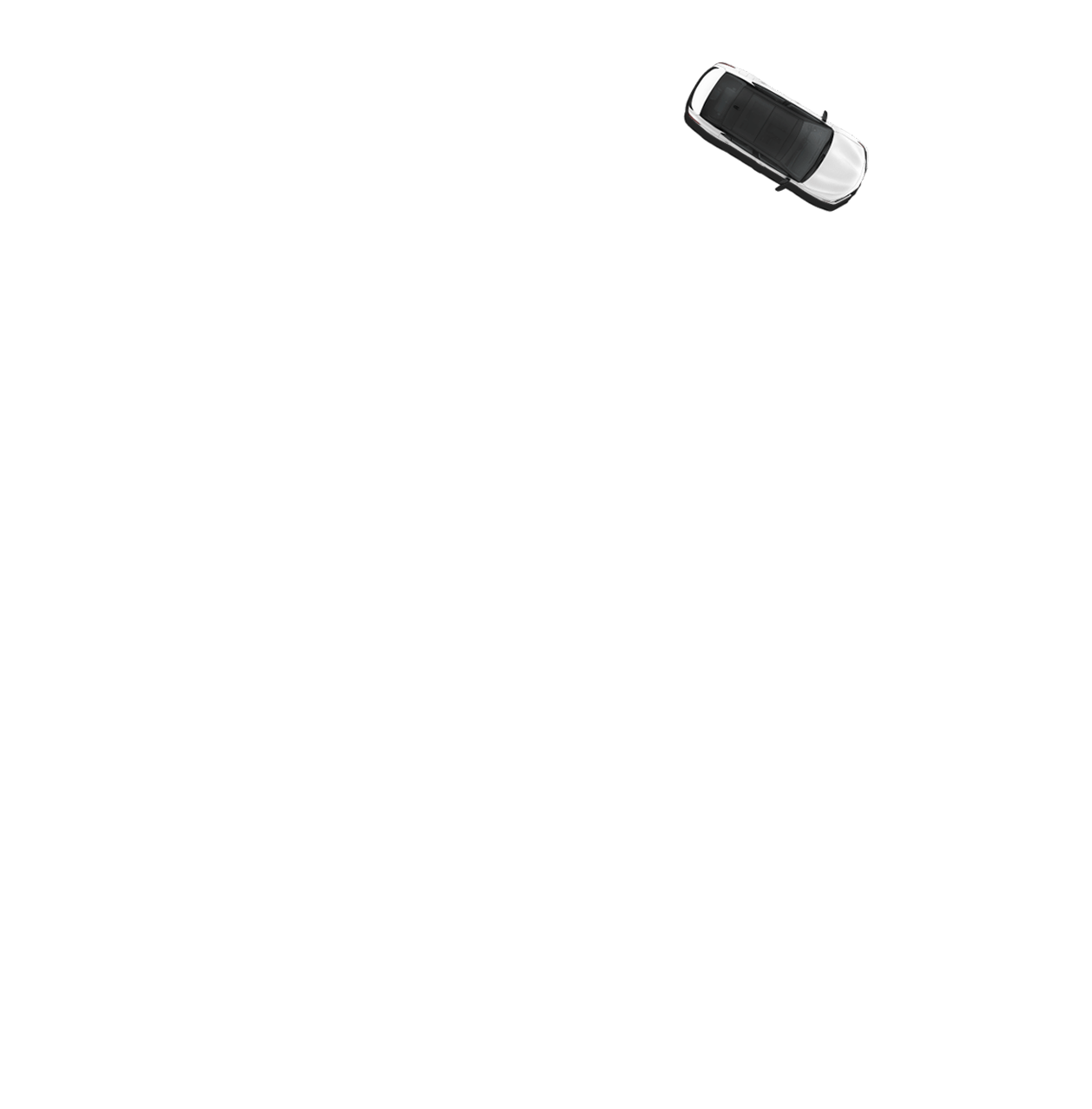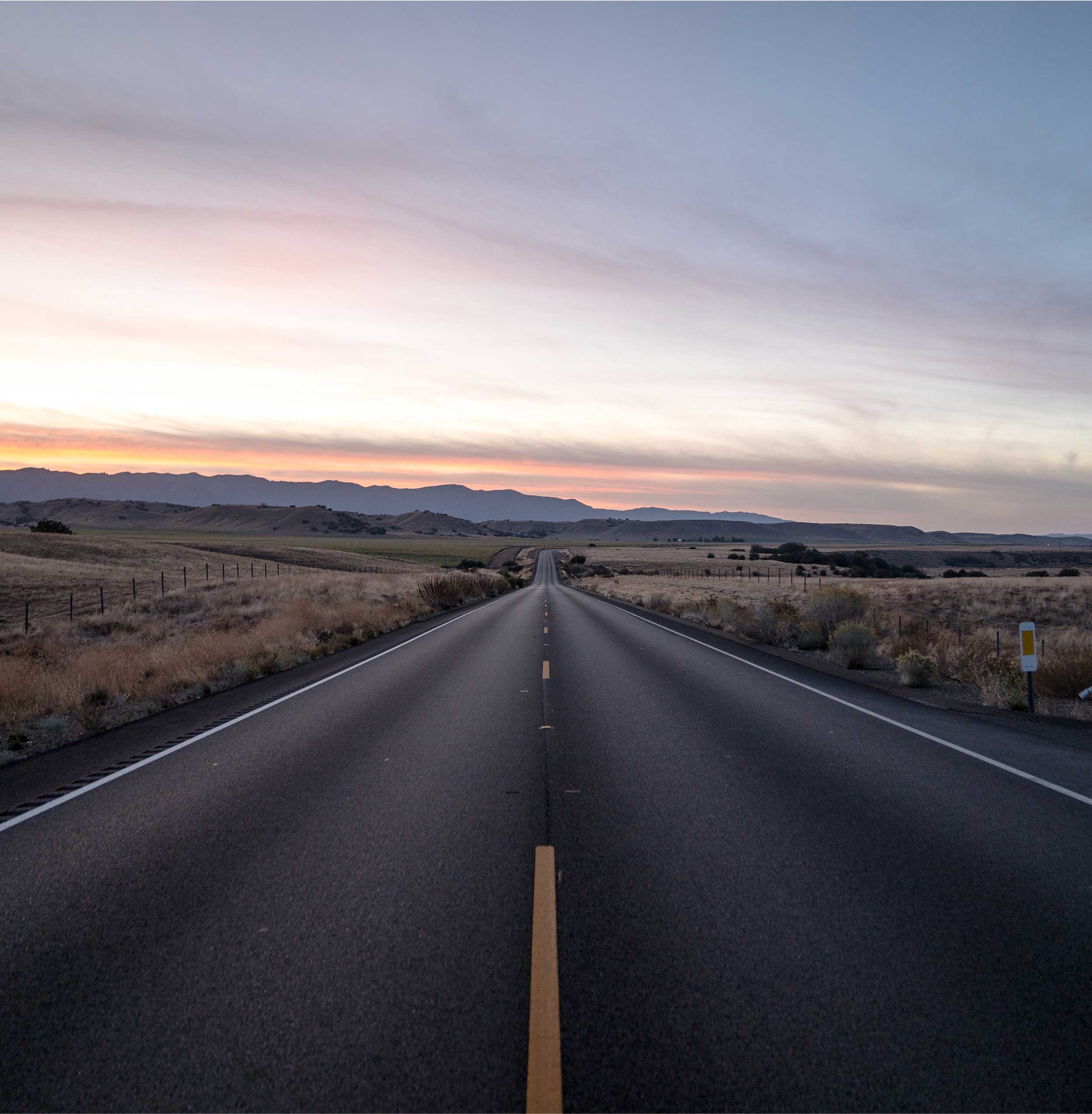 2018 camry campaign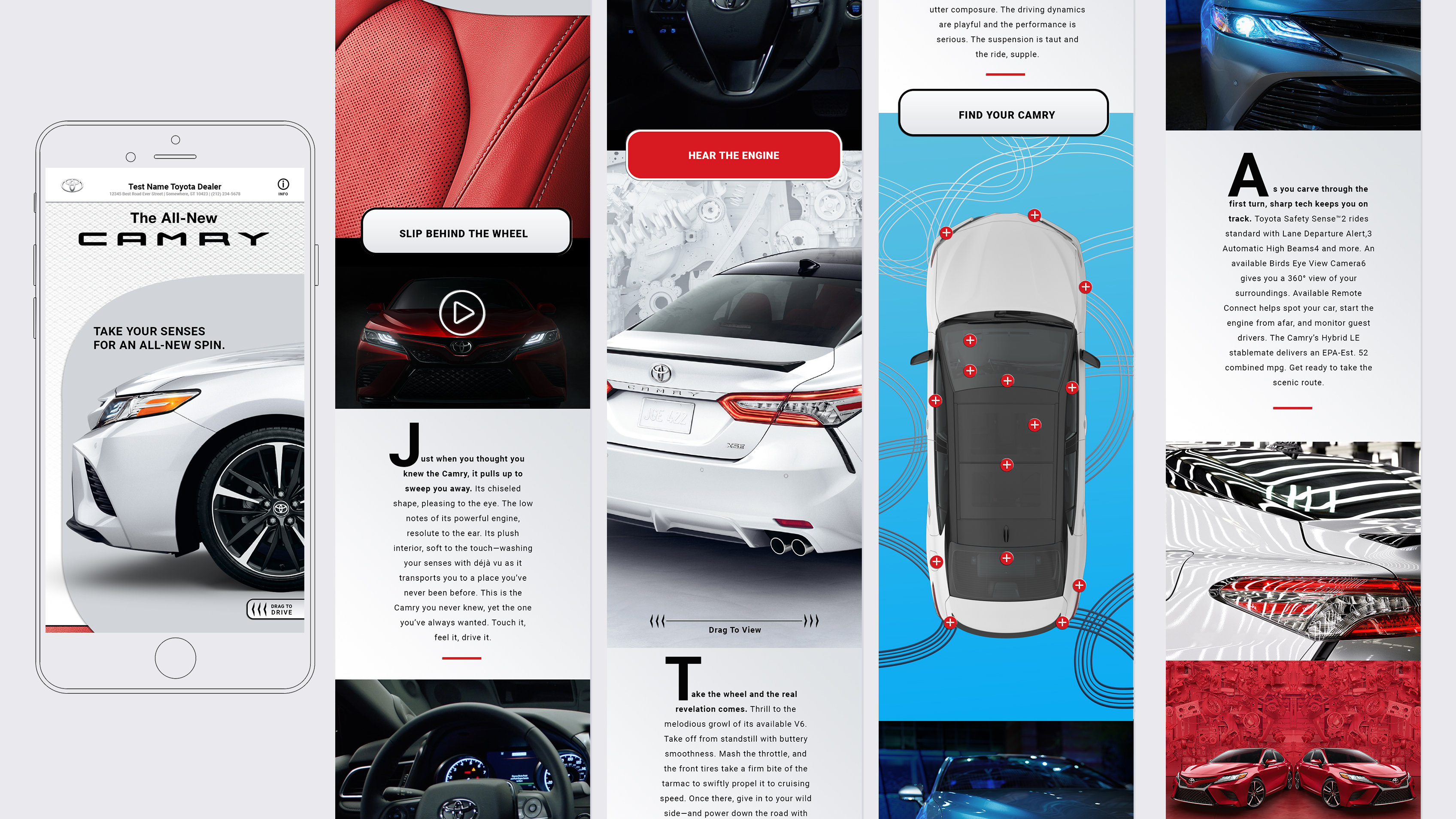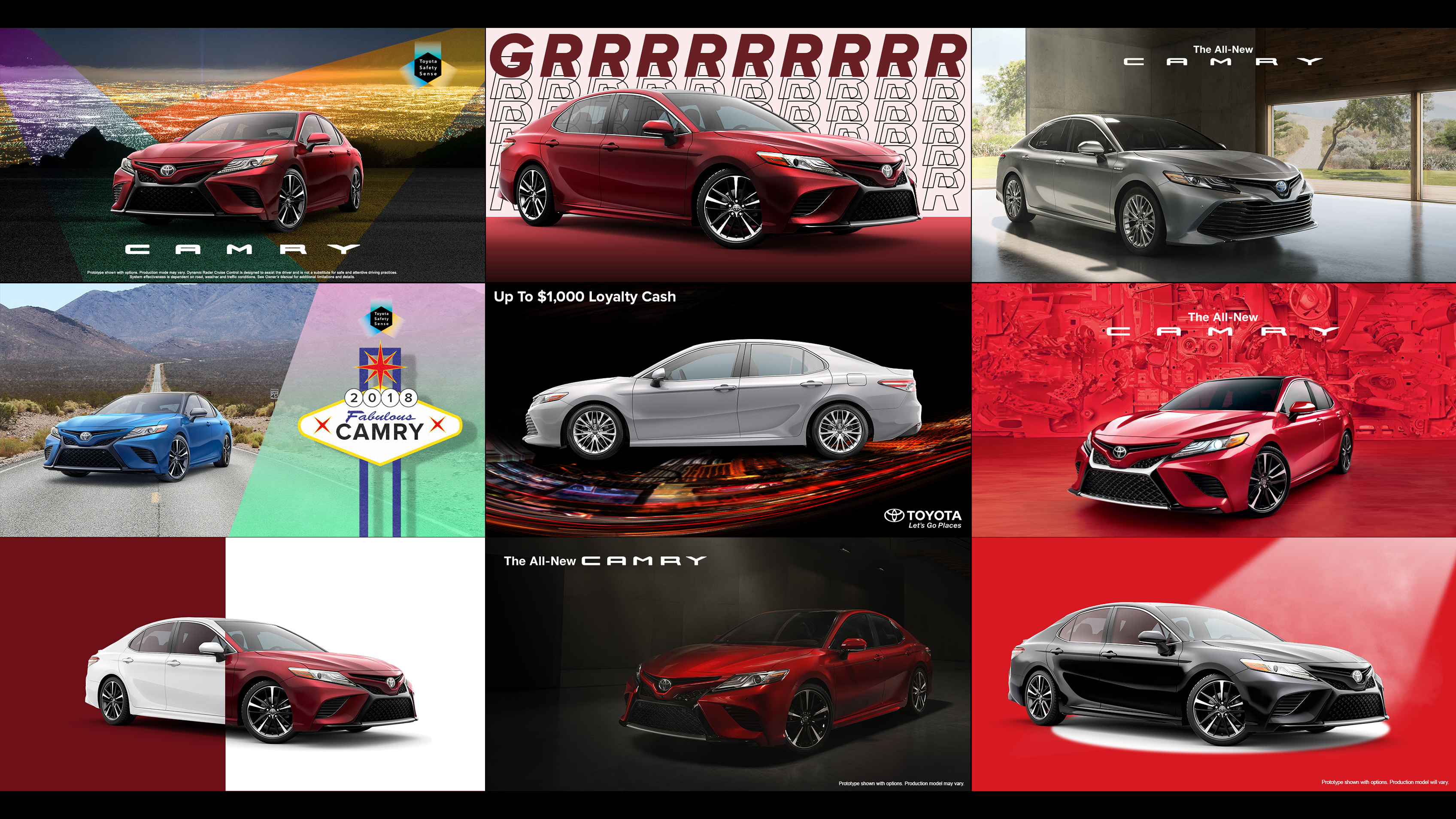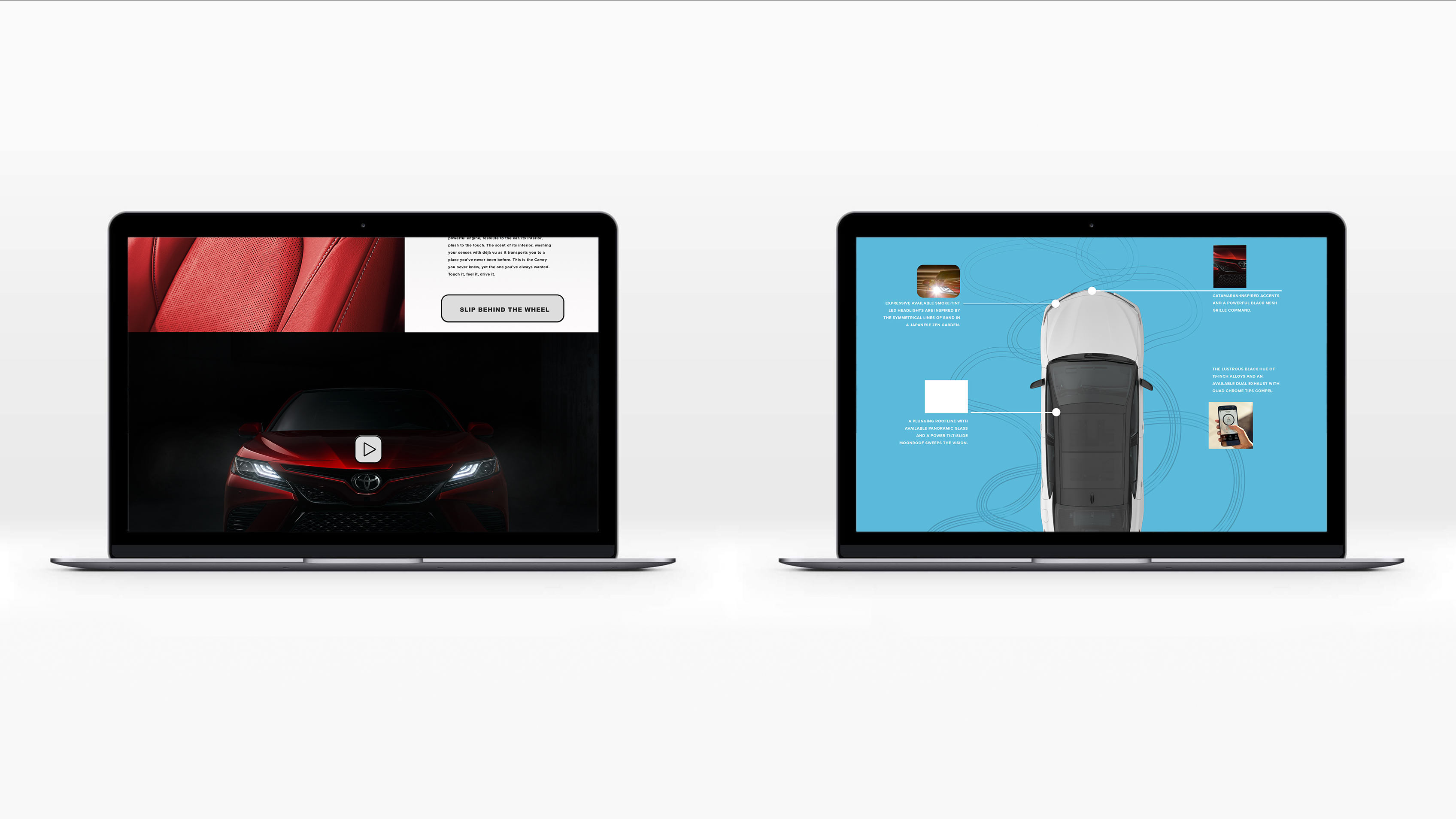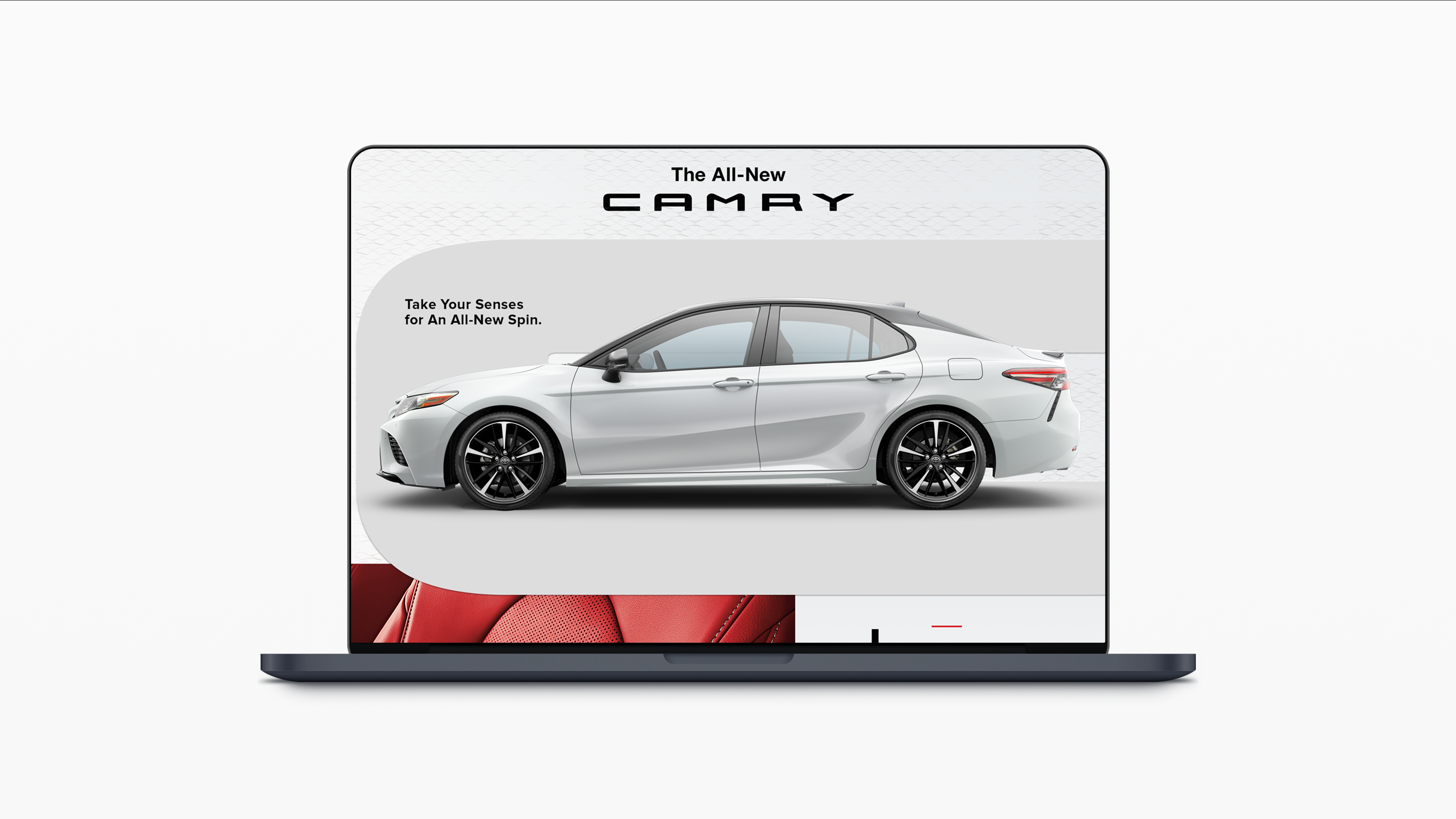 OUR OBJECTIVE:
We were tasked to help launch the stylishly reimagined 2018 Camry. The latest iteration one of Toyota's most iconic autos indulges driver and passenger with a sporty, re-sculpted exterior, an interior flush with indelible craftsmanship and top technology, and undeniable power under its hood
OUR STRATEGY:
To give drivers the true experience of this refashioned sedan, we decided to take the customers' senses for a spin! Using lux photography and refined design, would-be buyers were invited to an interactive exploration of the 2018 Camry. Spin its wheels, honk its horn, rev its engine—explore all of the Camry and delight the senses.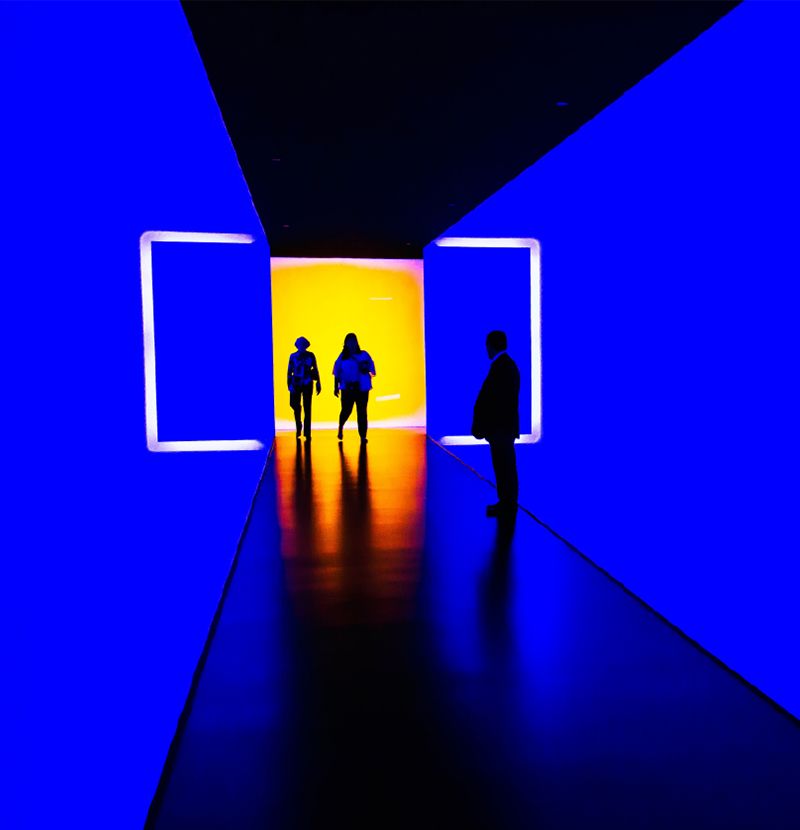 DEALER
0
new Camry sales
($9,424,159 in revenue)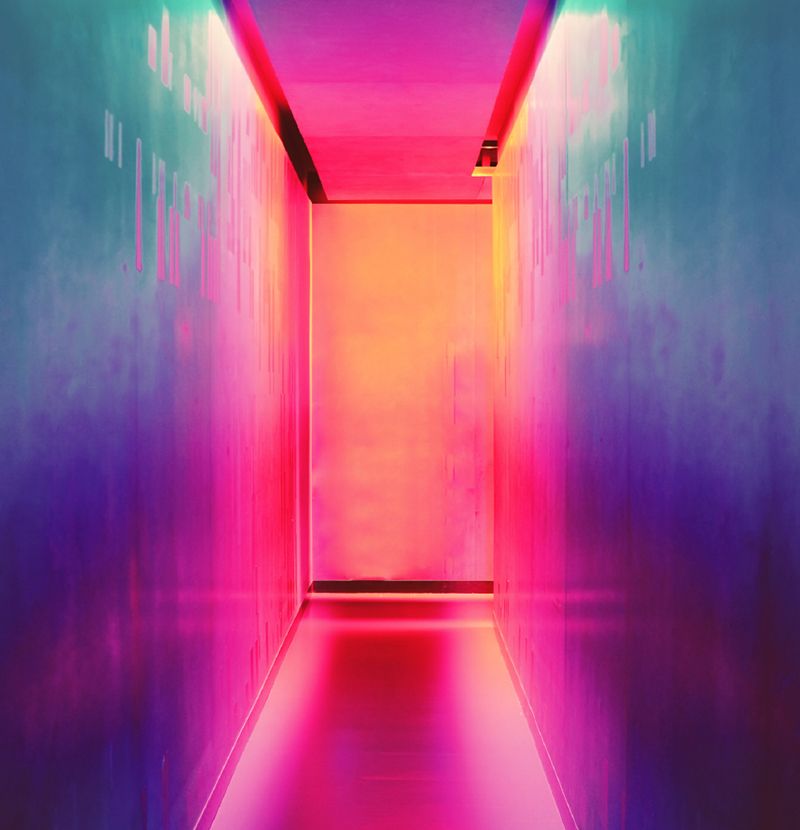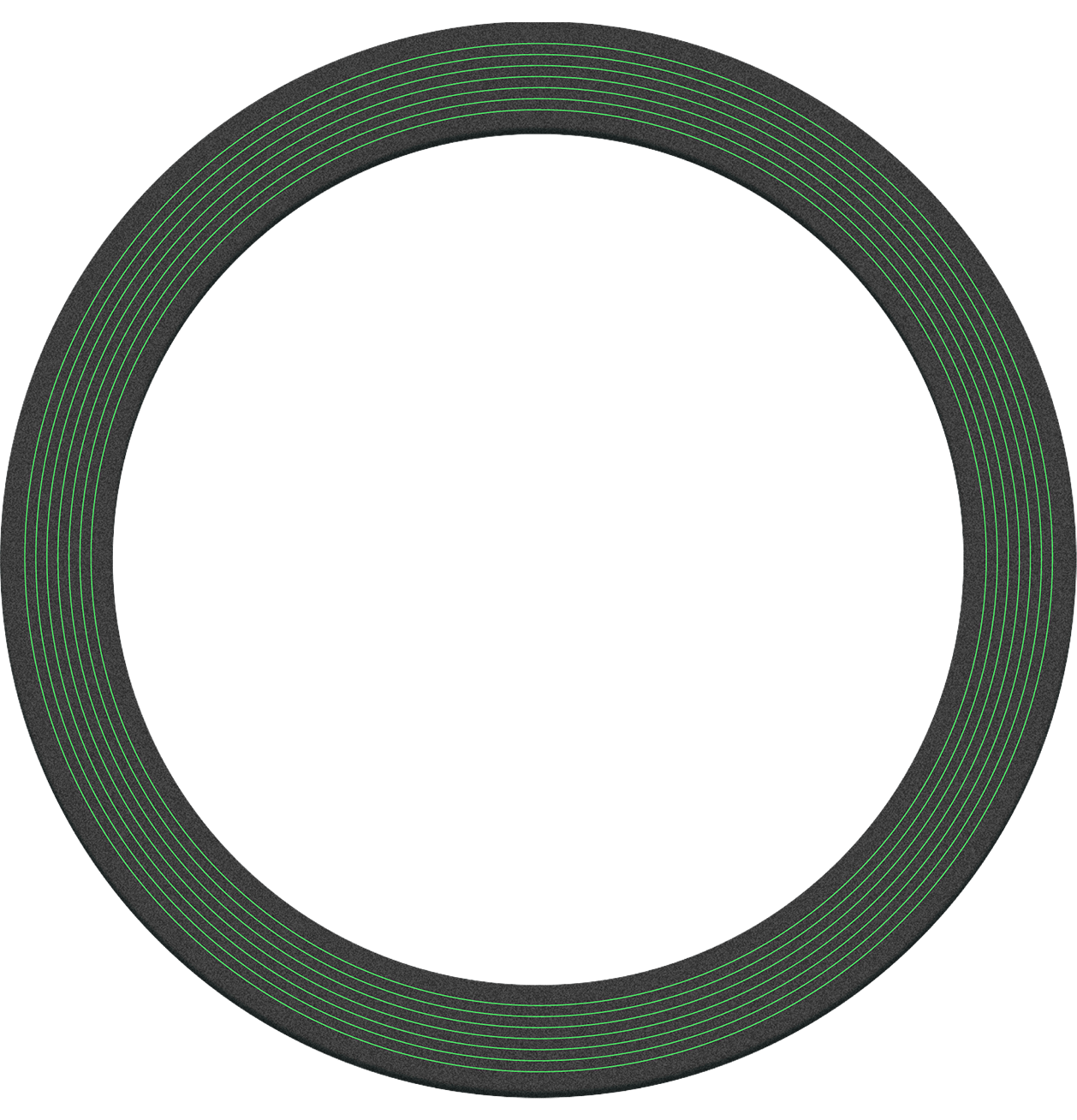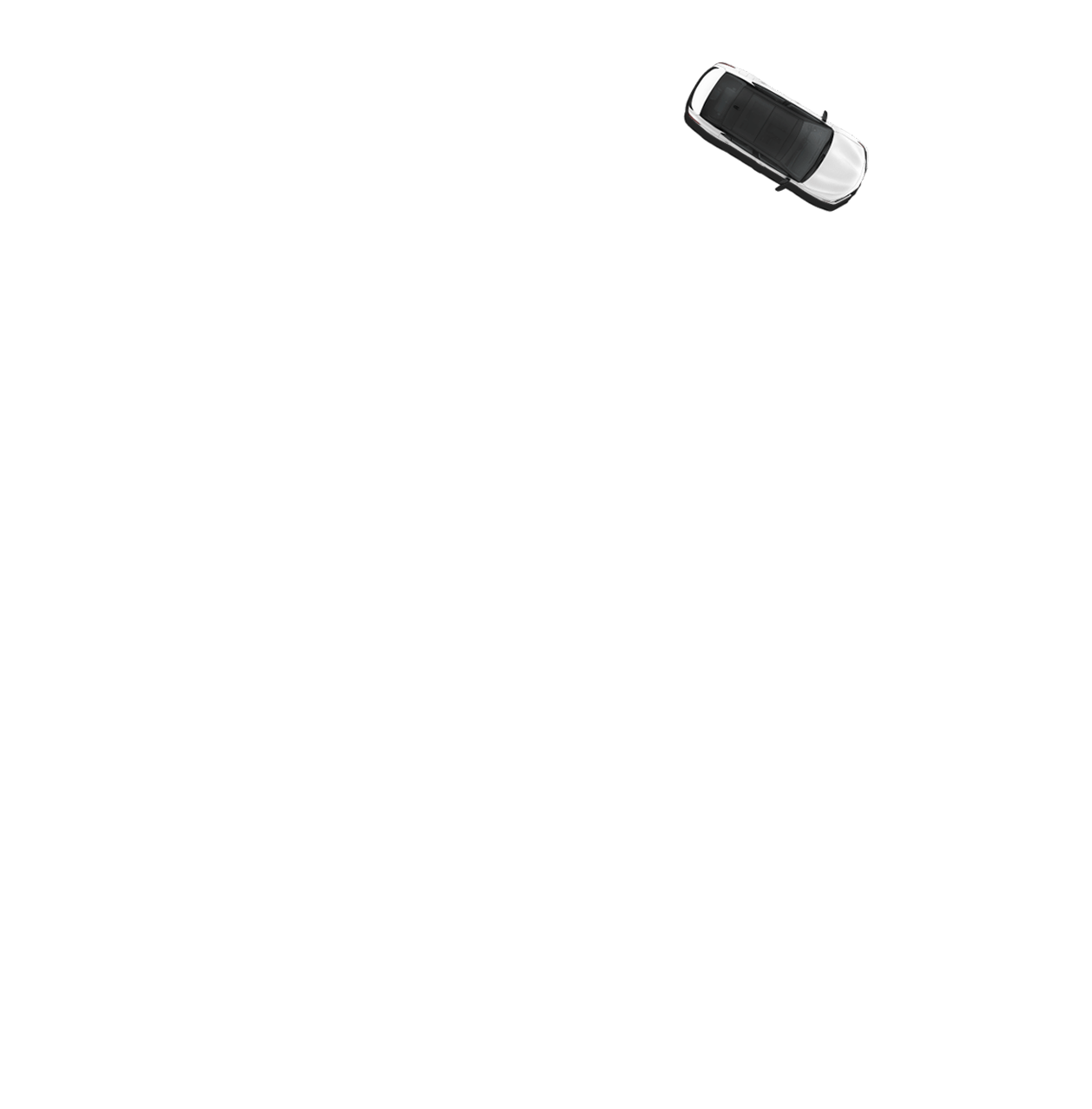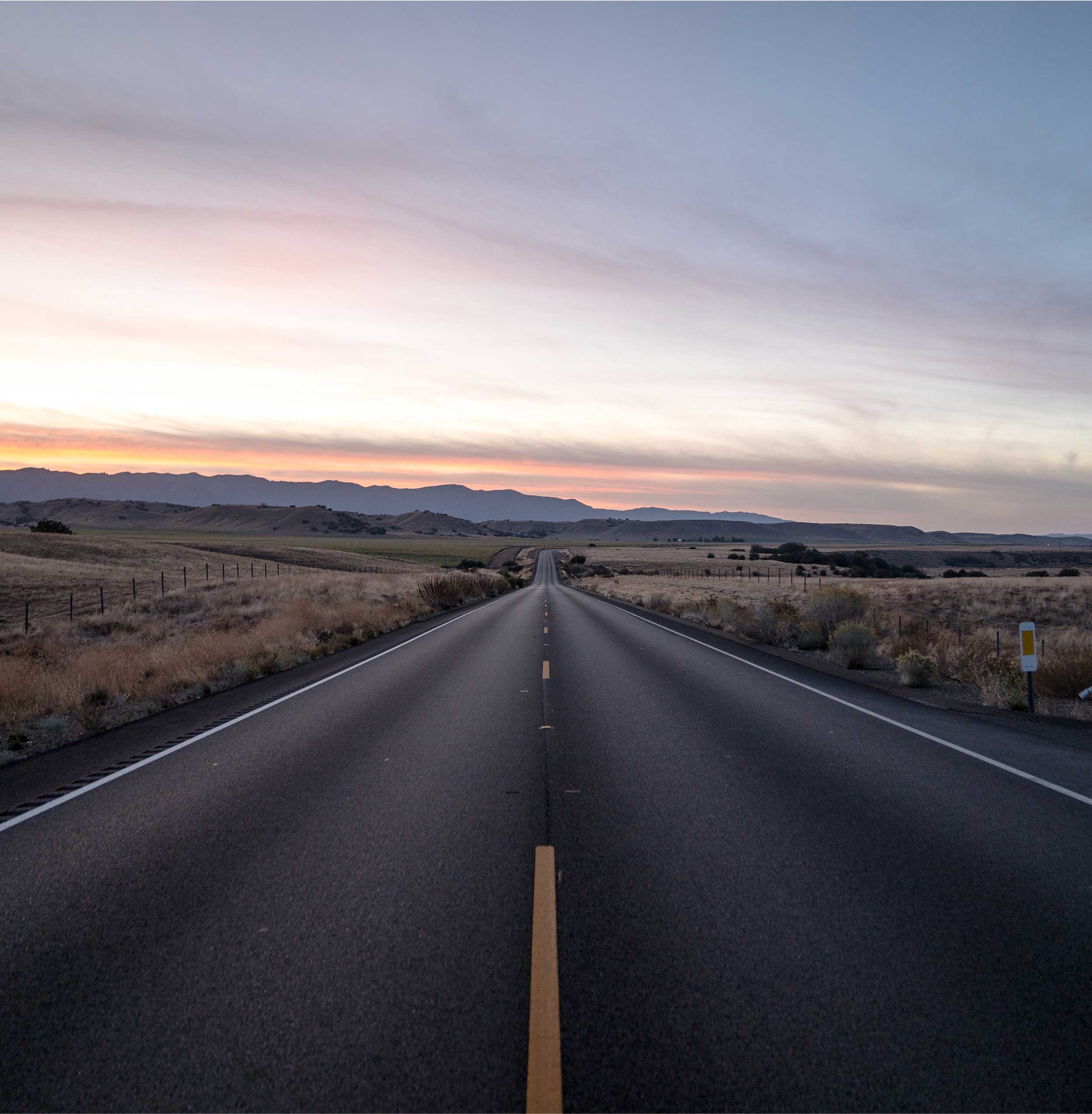 2018 c-hr campaign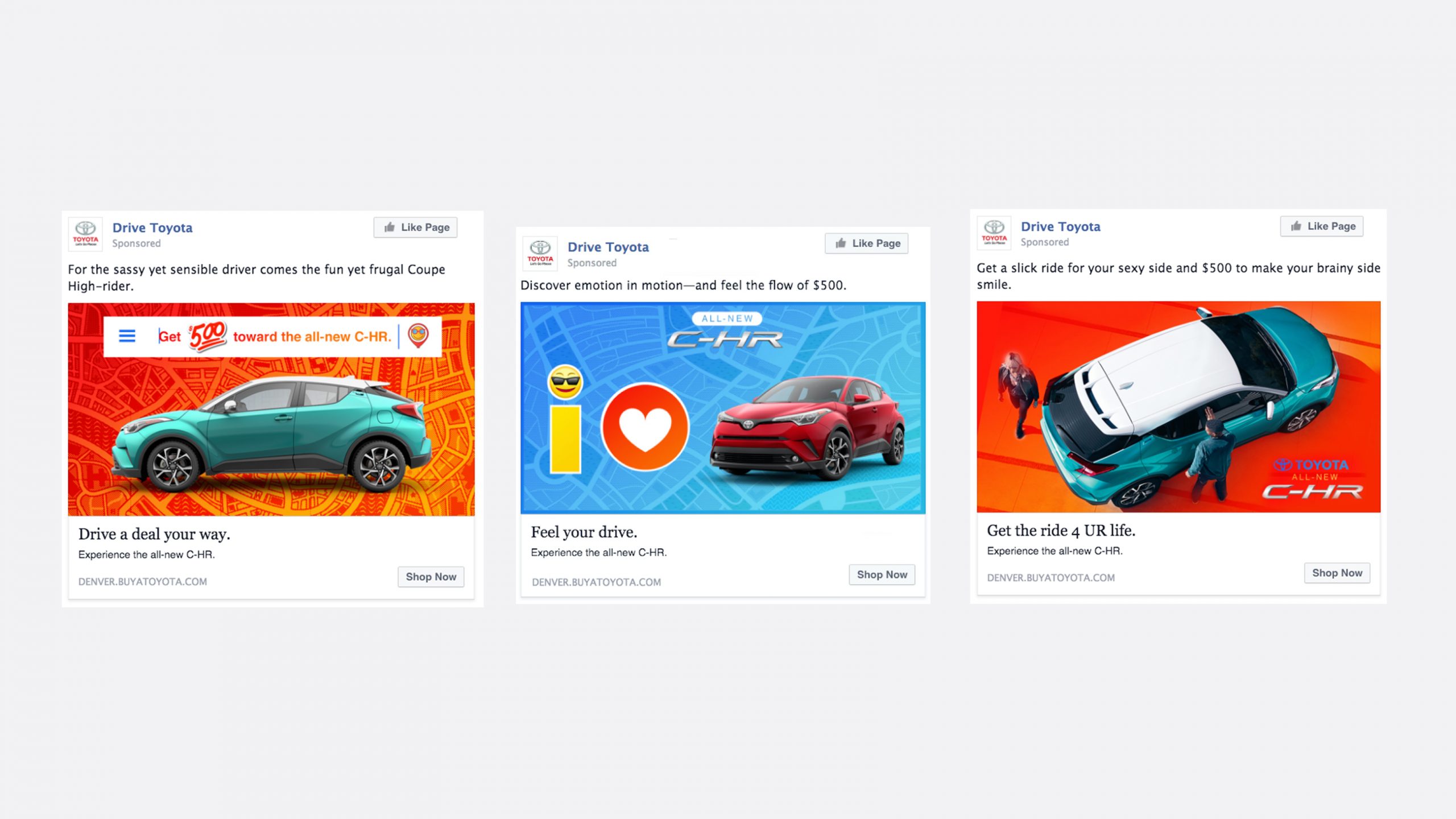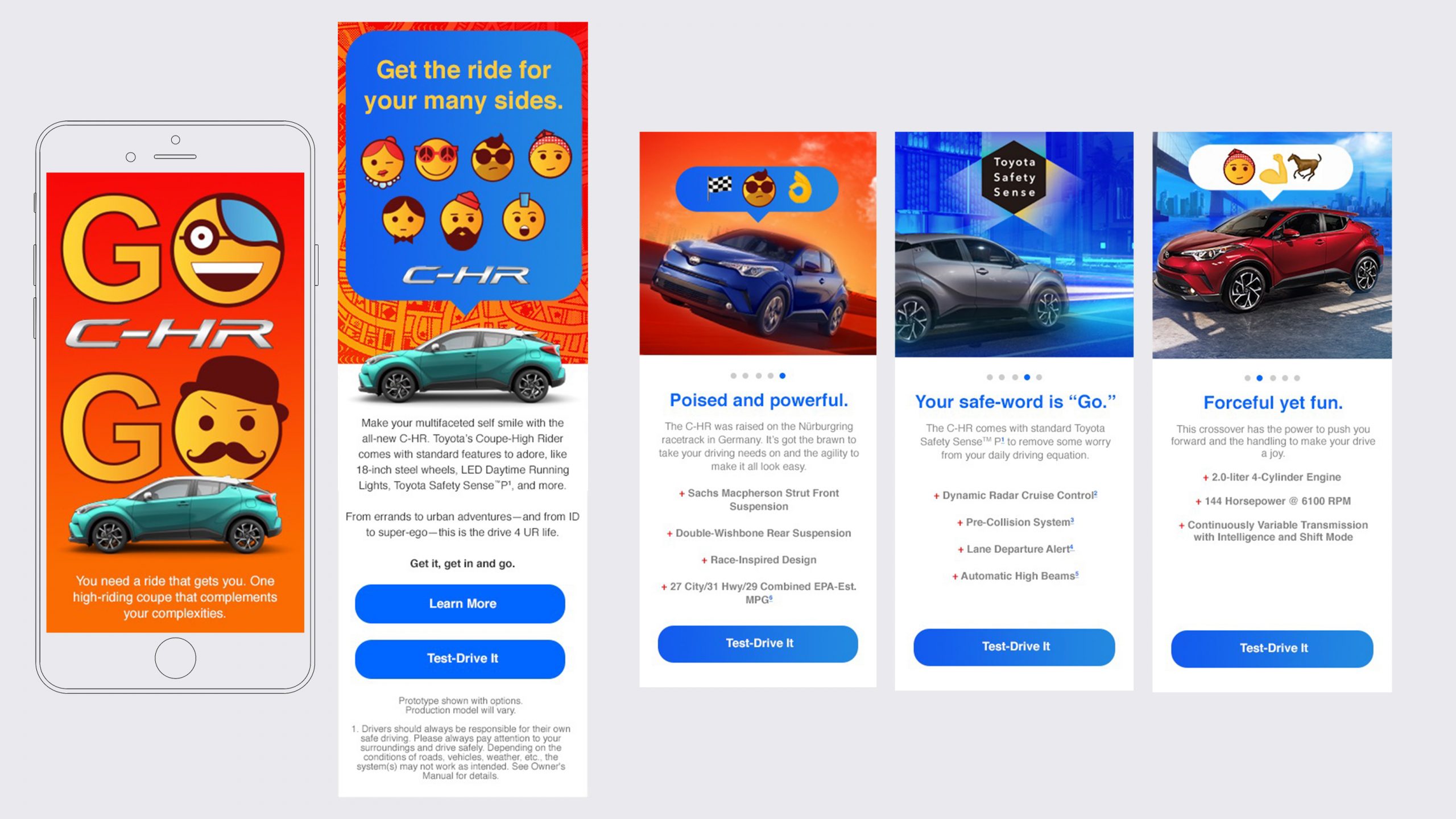 OUR OBJECTIVE:
The 2018 C-HR is a crossover "coupe high-rider" that's as stylish as it is convenient. But even with its stand-out silhouette and agile handling, the C-HR was poised to launch in a formidably competitive market rife with brand disloyalty. We were tasked to drum up excitement and capture a considerable chunk of that entry-SUV market, wooing first-time buyers and folding them into the Toyota brand.
OUR STRATEGY:
We developed a cross-tier strategy to support multiple TDAs and hundreds of dealers across the country. Having identified our target customers as a stylish and multicultural band of doers, ringleaders and trendsetters, we built our creative strategy around the universal language of Emojis—communicating versatility across varied contexts and cultures. We built a microsite that heralded the multifaceted auto that the C-HR is, featuring a medley of quirky characters to reflect our multifaceted target. Every other layer of communication followed suit—saying it all with this unique, emotional theme.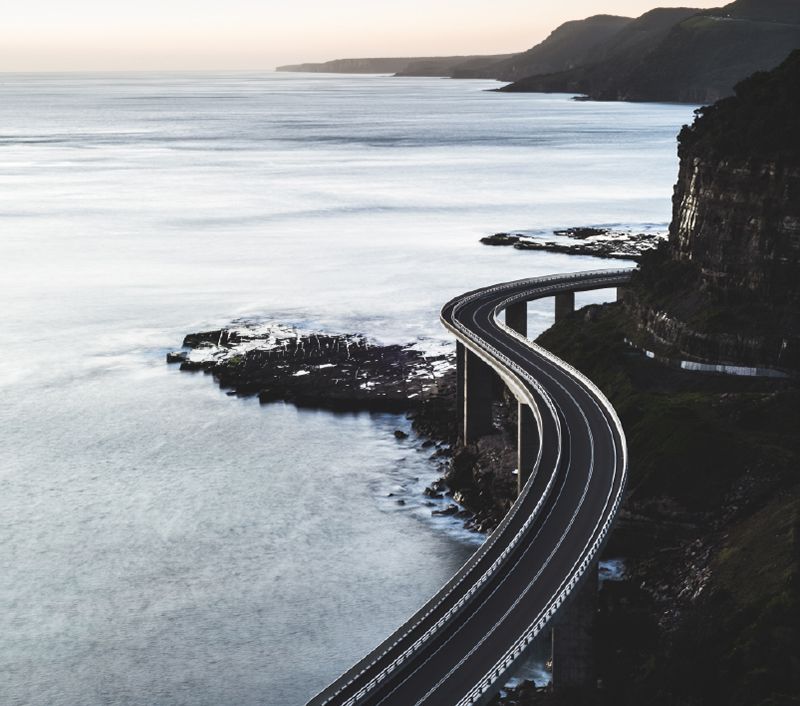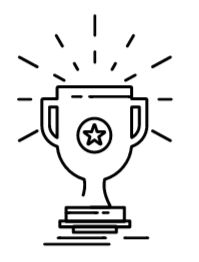 $
11000
total in revenue
International Media Award
Stevie® Award